Border Objects
Sara Salamon

installation
found objects, 5x HD 1080p ili 576i, 25fps, color, loop, 3x stereo
2015 - 2016





Border objects is a site-specific project, ie media research of transformation and fluidity of relations between the space and the object. The project is thematically located in the areas of the former borders of Croatia, Slovenia and Italy, realized before and during the refugee crisis. Former border crossings have been abandoned as an architectural objects in no ones land. Even though they were extinguished at that time, they retain their function as a monument (ghosts) of past systems.

The question is: is it possible to transform such objects? How does memory shaping the ghost, what is the status of their form, and how stable are they? What physical and mental distortions of ghosts when we add new attributes to it? How does the space endure the glitches?

Border objects 1 five-channel video installation documenting interventions at the border crossings of Italy and Slovenia. The old borders are arranged as a living space with set of everyday elements used in the courtyards of family houses.

Project was presented as two identical spaces (2 x 1.5 x 1.5 m).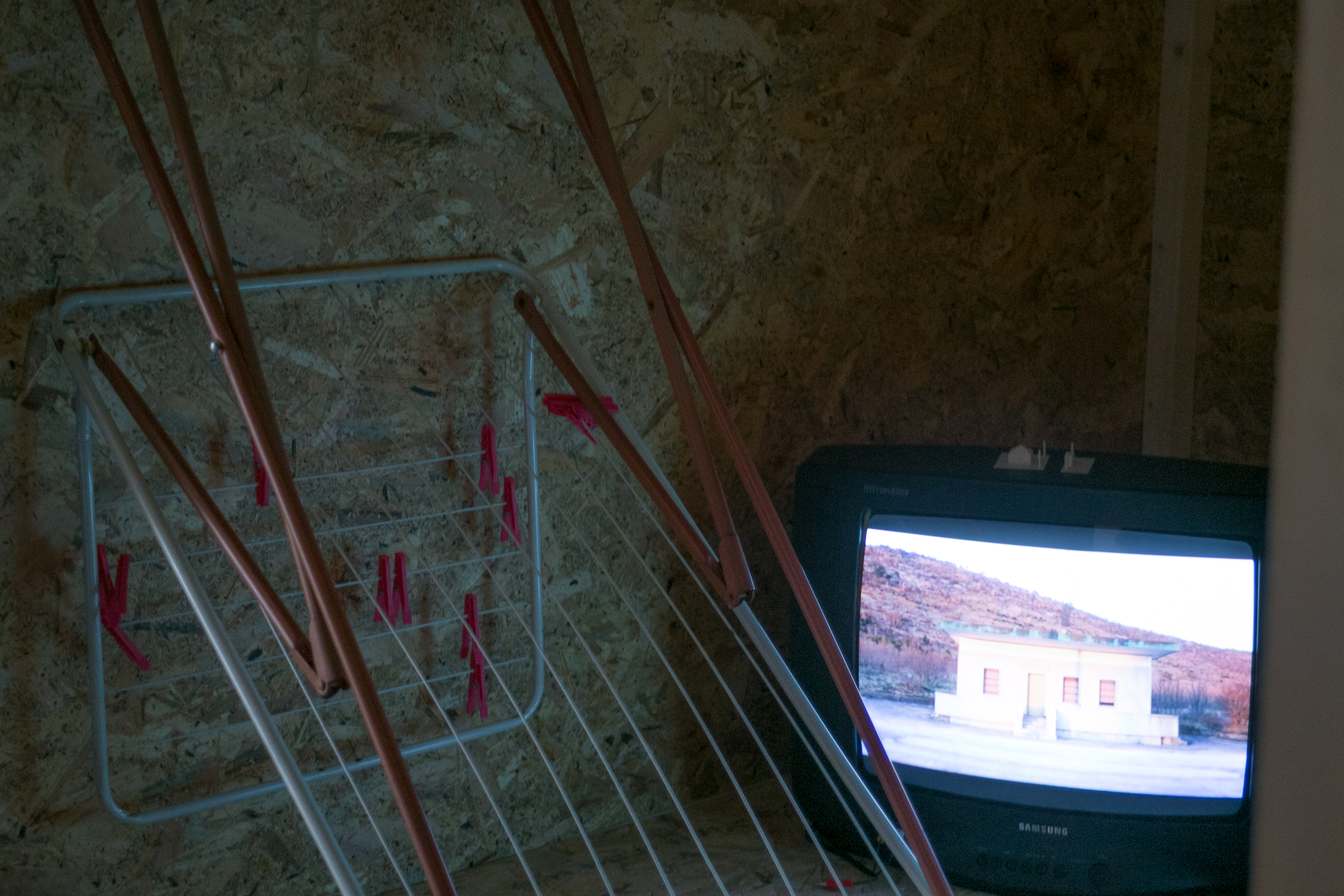 ---

video stills: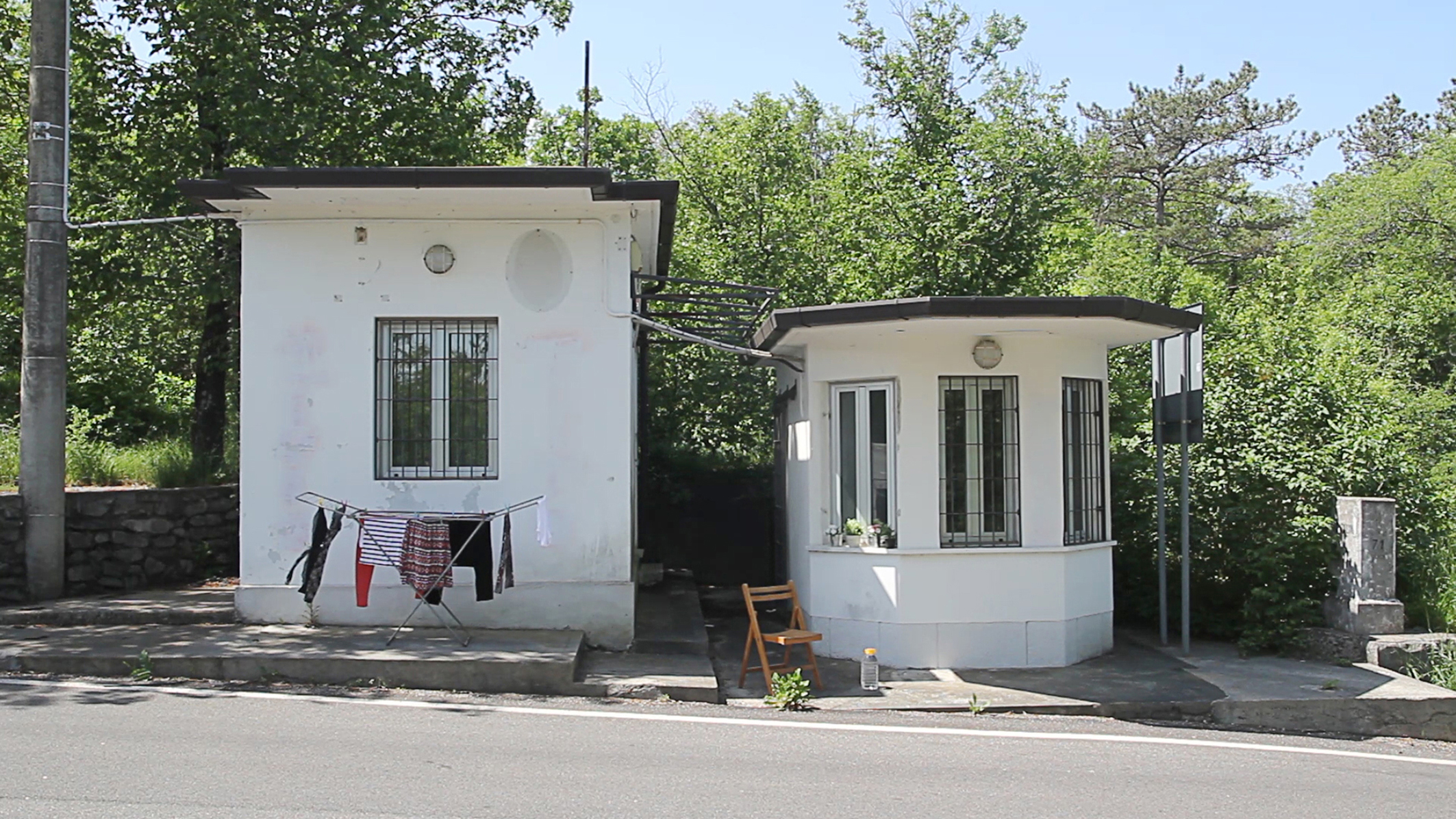 Exhibitions:
11/02/2017 - 16/02/2017 - MARGINA/MARGIN, Gallery SKC, Rijeka (solo exhibition with Nina Zimmermann)