Sound Mirror for Debris
Sara Salamon

sound installation
elliptic acoustic mirror (MDF board, concrete), speaker, light
2020


collaborators: Hrvoje Spudić (acoustic mirror geometry) and Nikola Brlek / Superhands (acoustic mirror production)


Incomprehensible echoes follow the conversation with the grandmother in which she recounts the family history and the deaths of her four uncles in the First World War.
The work uses elements of acoustic resonance and echo as a reflection of sound, which appears to the listener with a delay.
In the gallery setup, the recordings' focal point is placed 2 meters away from the sound source, using an elliptical acoustic mirror.
The sound can be heard only with this distance.

The object was modeled on parabolic mirrors used before the invention of radar to reflect and focus sound waves and listen to enemy aircraft in the First World War.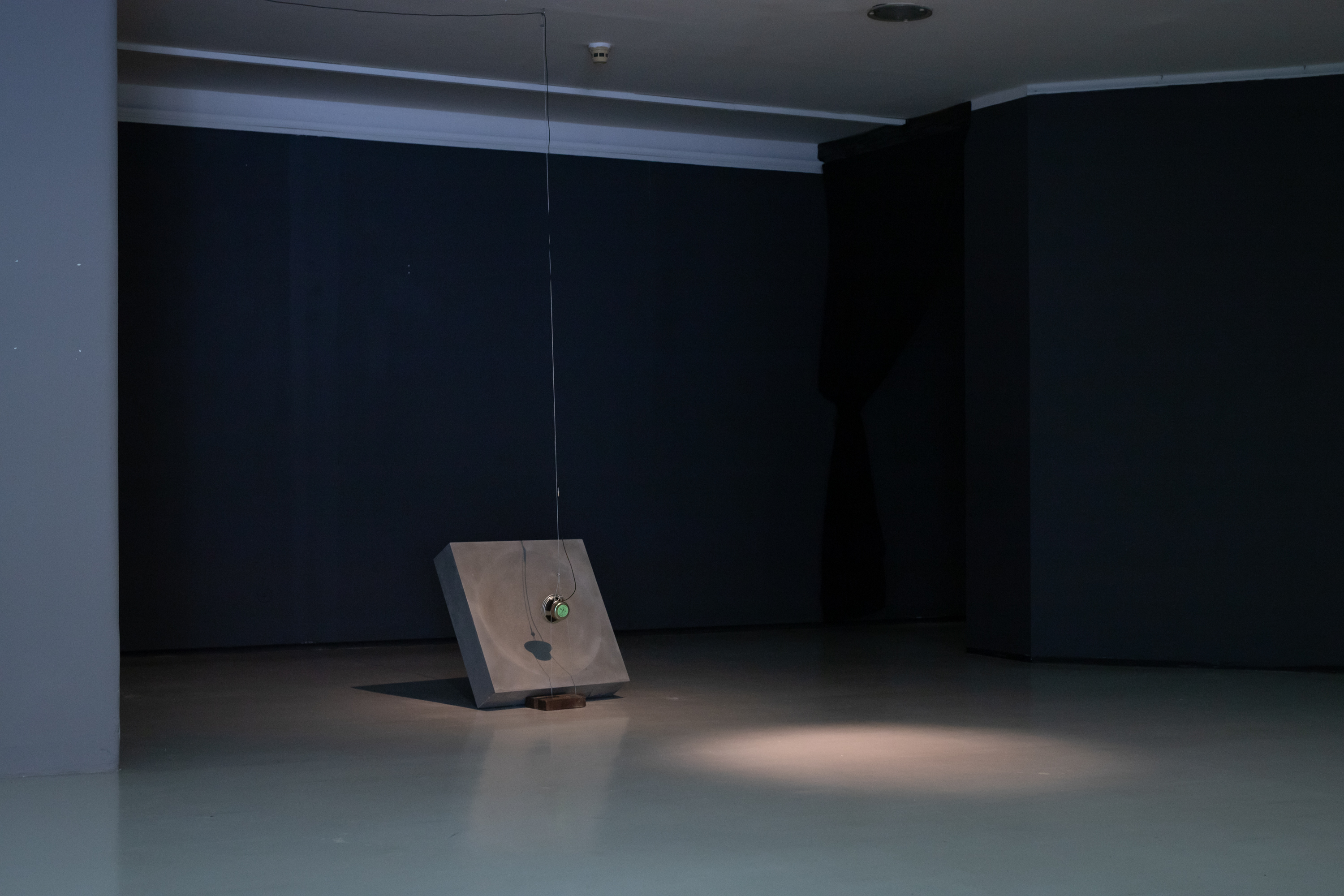 The work was comissioned for the exhibition 7 Faces of the City as part of programme Times of Power of Rijeka 2020 - European Capital of Culture.

Exhibitions:


12/02 — 26/2/2021 — 7 Faces of the City / curated group exhibition, Rijeka 2020 - European Capital of Culture – Times of Power, Gallery Kortil, Rijeka